Venue & Hospitality
Welcome to the Official Attendee Housing Site for the 14
th
International Conference and Exhibition on Pharmaceutical Formulations
, which will be held in the beautiful and exciting city
Brussels
. The Conference will take place in the following dates and location
Thon Hotel Bristol Stephanie
Avenue Louise 91-93, 1050 Brussels, Belgium
Conference Dates: August 28-29, 2017
Hotel Services & Amenities
Audio/Visual Equipment Rental.
Business Center.
Business Phone Service.
Complimentary Printing Service.
Express Mail.
Fax.
Meeting Rooms.
Office Rental.
Photo Copying Service.
Secretarial Service.
Telex.
Typewriter.
Video Conference.
Video Messaging.
Video Phone.
ATM.
Baggage Storage.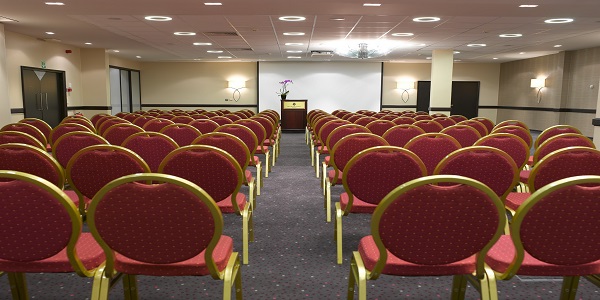 Transportation
From Airport

Brussels Airport

Distance from Hotel: 15.7 km.

Drive Time: 29 min.

From 1934 Brussels Airport, Zaventem, Belgium, Continue to Leopoldlaan/A201, 2 min (600 m).
Take Exit Zaventem, R22, E40, N23 and R20 to Boulevard
de Waterloo/Waterloolaan in Brussel.
Exit from R20, 15 min (13.5 km). Follow Boulevard de Waterloo/Waterloolaan to Avenue Louise/Louizalaan, 3 min (900 m)

About City
Belgium authoritatively the Kingdom of Belgium, is a sovereign state in Western Europe flanked by France, the Netherlands, Germany, Luxembourg, and the North Sea. It is a little, thickly populated nation which covers a zone of 30,528 square kilometers (11,787 sq mi) and has a populace of around 11 million individuals. Straddling the social limit amongst Germanic and Latin Europe, Belgium is home to two primary semantic gatherings: the Dutch-talking, for the most part Flemish people group, which constitutes around 59% of the populace, and the French-talking, for the most part Walloon populace, which includes 41% of all Belgians. Furthermore, there is a little gathering of German-speakers who live in the East Cantons situated around the High Fens zone, and flanking Germany.
Generally, Belgium, the Netherlands and Luxembourg (alongside parts of Northern France and Western Germany) were known as the Low Countries; it once secured a fairly bigger region than the present Benelux gathering of states. The area was called Belgica in Latin, after the Roman territory of Gallia Belgica. From the end of the Middle Ages until the seventeenth century, the range of Belgium was a prosperous and cosmopolitan focus of trade and culture. From the sixteenth century until the Belgian Revolution in 1830, when Belgium withdrew from the Netherlands, the region of Belgium served as the battleground between numerous European forces, making it be named the "Combat zone of Europe," a notoriety fortified by both world wars.
Today, Belgium is a government sacred government with a parliamentary arrangement of administration. It is separated into three areas and three groups, that exist by each other. Its two biggest locales are the Dutch-talking area of Flanders in the north and the French-talking southern district of Wallonia. The Brussels-Capital Region is a formally bilingual (French and Dutch) enclave inside the Flemish Region. A German-speaking Community exists in eastern Wallonia. Belgium's phonetic assorted qualities and related political clashes are reflected in its political history and complex arrangement of administration, made up of six diverse governments.